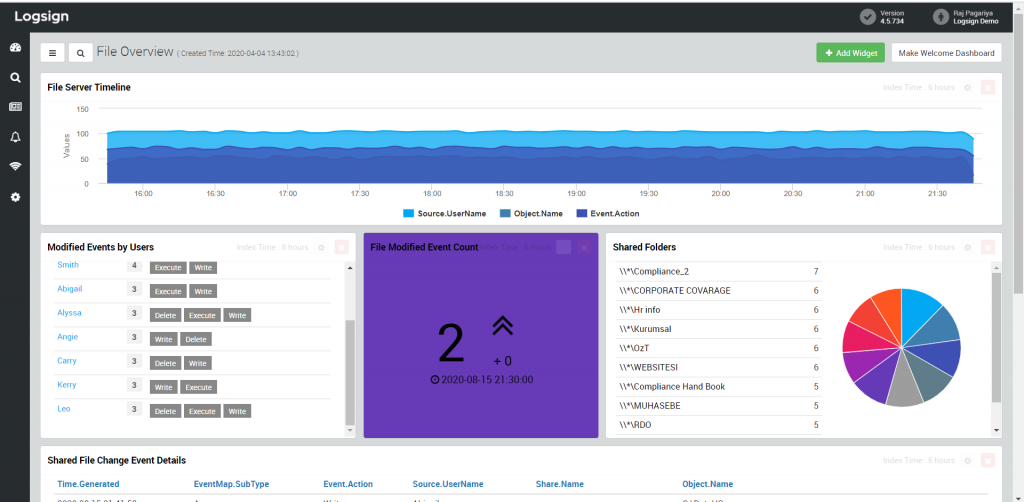 What is SIEM?
SIEM is a technology that provides an in depth analysis of the security and the operational activities inside an organization's network. Besides that it monitors and assesses the network activity, endpoint connections and the environment inside the local area. As a result SIEM technology is capable of threat detection, User and Entity Behavior Analytics (UEBA), Response Integration, Security Orchestration Automation and response (SOAR).
Coined by Gartner in 2005, SIEM provides real-time assessment of the entire distributed environment as well as historical analysis. Furthermore it helps increase the overall network strength against threats. It looks over high volume of data and updates the threat content through Threat Intelligence Platform (TIP). It is provided as an application on the cloud, on-premises, and also a hybrid solution.
To detect the threats and anomalies SIEM provides a snapshot of any given moment. It also allows the management and storage of log data to ensure the well-being of the IT infrastructure.
This ability above all can be critical in helping the organizations stay well ahead of internal and external threats. SIEM is capable of analysis of Real-Time sources that include network applications and hardware along with Cloud, Software-as-a-Service (SaaS) solutions.
What are the Benefits?
SIEM tools offer many benefits that can help strengthen an organization's overall security posture. It includes:
A central view of potential threats
Real-time threat identification and response
Advanced threat intelligence
Regulatory compliance auditing and reporting
Greater transparency monitoring users, applications, and devices
For our Businesses:
Security is important for any accountable organization. SIEM gives the security team a central place to collect, aggregate and analyze data throughout our clients business. It is able to provide a streamlined security workflow and delivers further capabilities such as incident management, interactive dashboards, threat activity priority and compliance reporting.
Insight Technology Pvt. Ltd. is able to provide the technology to improve our customer with their security needs. We are capable with the integration of the event management software and well maintained log keeping. Together with our team we are constant with upgrading our customers security work flow and have been providing effective SIEM solution as per our clients' requirement.